What areas do you deliver to?
Due to the Covid-19 situation we have had to reduce our delivery service to 130 miles of our distribution centre in Birmingham.
Please take a look at the map to see if we are currently delivering to your area.
Please note: We unfortunately do not deliver within the London congestion charge zone or the Isle of Wight
If you are unsure about whether we can deliver to you, please contact us and we will be happy to help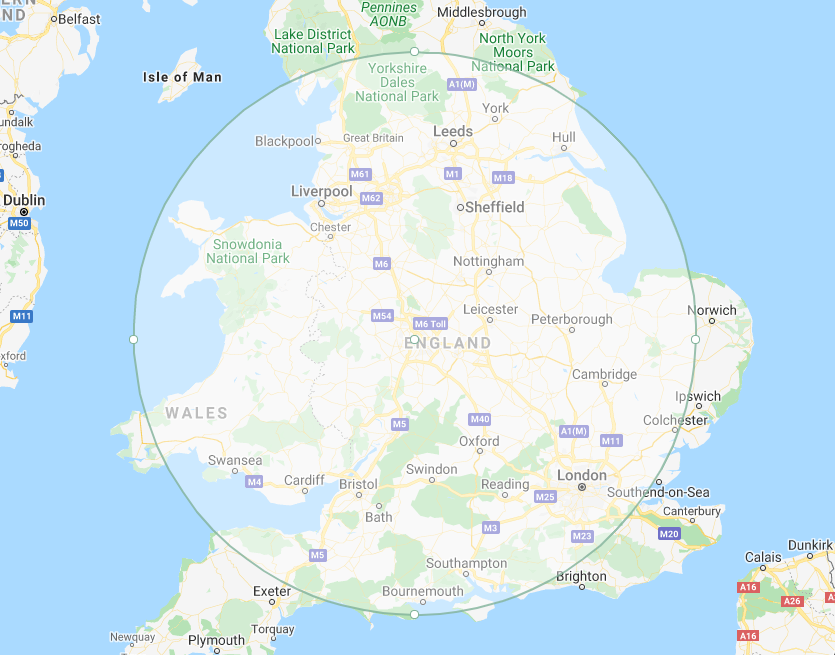 Do you deliver every day?
We deliver Monday to Friday but not on the weekends
How will the food arrive?
We aim to deliver all orders within 3 working days. We will deliver products frozen either deliver in temperature controlled vehicles to ensure the product is delivered frozen or in insulated boxes with ice packs
Do I need to be in to receive the delivery?
We will notify you of when we aim to deliver. If you are not in we will leave the box in a safe place of your choosing at the address. Please note the products must be stored in a freezer at the earliest opportunity
What is the delivery charge?
There is a delivery charge of £8 on orders under £54. If you spend over £54, sign up to a subscription plan or purchase a bundle you will receive FREE delivery. Delivery charges may vary depending on promotions and offers being run at a particular time.
Can I place an order for UK delivery from overseas?
Yes