Contents
Had your fill of Christmas turkey, cheese boards and chocolate and decided to make the jump into veganism?
You're not alone. Last year, more than 629,000 people from 228 countries and territories participated in Veganuary with even more expected to change up their diet in 2023. 
And this year is a special one, marking a decade since the first Veganuary took place. 
To celebrate this milestone and to help you swap your bacon butty for a tofu toastie, take a look through the following low calorie, vegan breakfast ideas. 
Porridge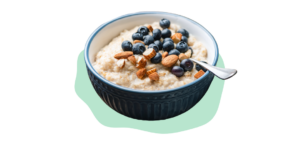 Classic meals hang about for a reason and porridge is no exception. 
The oat-based meal has been eaten for approximately 32,000 years according to starch grains found on an archaic stone grinding tool from southern Italy.
And hunter-gatherers will have reaped the same benefits of an oat-based diet as we do in the modern age.
As a complex carbohydrate, oats provide a slow release of energy to keep us feeling fuller for longer, thanks to a fibre known as beta-glucan which triggers the release of appetite-suppressing hormones. 
Nutritionist Nicola Shubrook revealed the cereal grain could also have the potential to manage cholesterol levels, support gut health and balance blood sugar levels. 
However, to ensure you maximise the goodness of this vegan breakfast, try to avoid instant versions and opt for rolled oats made with plant-based milk instead. 
When it comes to porridge, natural is best – think fruit, nuts and spices. 
Vegan shakshuka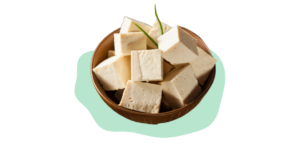 It's not surprising that shakshuka is a regular on brunch menus – silky poached eggs oozing into a tomato, paprika and pepper sauce will always be a winning combination. 
Shakshuka is thought to have originated in North Africa, specifically Tunisia, after tomatoes were introduced to the region during the reign of the Ottoman Empire. 
Notable for its smoky, deeply-flavoured sauce, the dish is now enjoyed globally and can easily be made vegan. 
Replacing poached eggs with tofu is the first step. This can be done by blending tofu with nutritional yeast, garlic and onion powder and seasoning or by lightly frying extra firm tofu and adding to your tomato-based sauce. 
Rich, comforting and full of vitamin C, protein and antioxidants, this take on shakshuka makes giving up animal products easy. 
Soy yoghurt and granola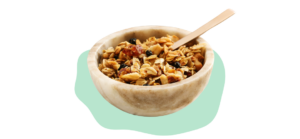 Granola is a firework of fibre and a great way to kickstart your day.
Made from whole oats, nuts and seeds, the breakfast favourite is a good source of protein and its fibrous contents can help lower cholesterol. 
And if you want to take granola up a notch, combine it with a silky dollop of soy yoghurt for a creamy taste and texture. 
Soy milk is a particularly good addition as it has been shown to reduce blood sugar levels and lower cholesterol. It's a win-win! 
Mushroom toast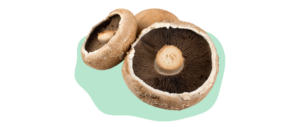 There are few things more satisfying in the morning than two slices of crusty toasted bread, smothered in a heap of earthy, juicy mushrooms. 
A great source of vitamin D and potentially able to support bone strength and the immune system, mushrooms are nutrient-rich macrofungi and a staple of the breakfast meal. 
Vegans looking to spruce up mushrooms on toast can add so many ingredients to this versatile plate – spinach, roasted vine tomatoes and fresh dill are fantastic additions. 
Vegan Spanish omelette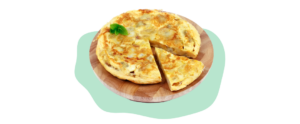 You can't make an omelette without breaking eggs…or can you? 
Whilst the idea of making a nationally treasured dish without its key ingredient might be considered unacceptable in Spain, the vegan version of the Spanish omelette is a pretty close match to the original. 
To recreate the consistency of whisked eggs, many online recipes call for a blend of silken tofu, chickpea flour and a type of black salt called kala namak to imitate the distinctive flavour. 
The rest can remain the same – layer sliced, boiled potatoes in a pan with cooked onions and pour over your tofu mixture for a scrumptious plant-based breakfast. 
Vegan masala dosa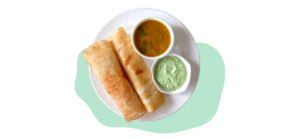 Masala dosa is the king of South Indian breakfasts. 
Soft, spicy and savoury, these vegan crepes are most frequently made from a lentil and fermented rice batter which are then packed with a crushed potato filling. 
Variations of masala dosa differ between cities and families but are often served with chutneys or a vegetable stew called sambar.  
Stuffed with plant-based proteins and carbs, this is a healthy vegan breakfast that will keep your hunger at bay until lunch. 
And for those contemplating pancake day already, masala dosa offers a fabulous alternative to sugar-saturated, chocolate-coated crepes.
Vegan waakye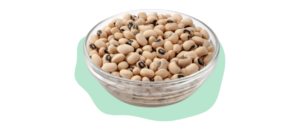 Traditionally made with cow beans or black-eyed peas, waakye is a Ghanaian dish of dried sorghum leaves, rice and beans and is usually consumed for breakfast or lunch.
Albeit straightforward, waakye's ingredients boast a plentiful supply of protein and nutrients and are often accompanied by tasty additions like plantain, avocado and gari foto, a cassava-based sauce. 
Undoubtedly, the beauty of this meal lies in its simplicity – rice and beans are a common staple in most cupboards and will more than likely complement any foods you have at home. 
Waakye even gains additional bonus points for being naturally plant-based too and will make a deliciously healthy and low calorie vegan breakfast with the addition of roasted tomatoes or mushroom and fresh parsley. 
Vegan fatteh 

If you love classics like fadi, hummus or tabbouleh, cooking up fatteh for your breakfast will be the first of many good decisions you make this year. 
Rooted in Egyptian and Levantine cooking, this traditional dish is created by roasting and crushing pitta bread and topping with chickpeas, lemon, garlic and tahini. 
Baking rather than frying the bread is the healthier way of making fatteh and will not cancel out the good fats you gain from the chickpeas. 
For an outstanding vegan fatteh, add toasted nuts and fresh herbs for even more texture and fragrance. 
Vegan breakfast burrito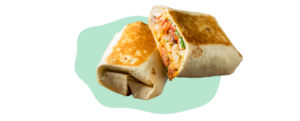 As a low calorie carbohydrate, wraps are a healthy substitute for bread in a breakfast meal. 
Arguably the best way of making the most of wraps is the breakfast burrito, a twist on the traditional Mexican meal which developed in multiple regional American cuisines. 
The wrap is often filled with various combinations of egg, beans, cheese, avocado and bacon but can be made vegan by swapping in scrambled tofu, mushrooms and plant-based dairy alternatives. 
Scrambled tofu on toast
 
If you've only hopped on the vegan train recently, one of the foods you may be missing most at breakfast is eggs. 
But whilst giving up your morning yolk and soldiers can be a tough task, there is an eggcellent way of satiating your craving.
The answer is tofu, a low-fat source of protein and a product which, when crumbled and fried with olive oil, turmeric, nutritional yeast and garlic, is a pretty convincing substitute for scrambled egg.
Serve with wholemeal bread and avocado for a healthy, low calorie vegan breakfast. 
Start the New Year right with Hey Fresto!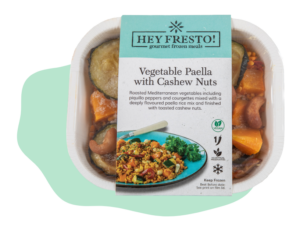 Still want to savour delicious flavours without the guilt? Try our low calorie bundle, or explore all of our vegetarian and vegan ready meals.
Our site is packed full of informative blogs for vegan food, such as our top 8 vegan Mediterranean snack ideas and 13 cheap and vegan superfoods for kids!
Remember, fruit and veggies can be enjoyed all year! Take a look at our blog outlining which fruit and vegetables can be enjoyed in summer.