Contents
Preparations for Christmas dinner can leave you physically and mentally drained. 
In the aftermath of crackers, carols and cooking, trying to concoct edible meals from the leftovers is often the last thing you want to do.  
If you find yourself stuck for inspiration, take a look through the following menu of nibbles and dishes to keep the family satisfied. 
Bubble and squeak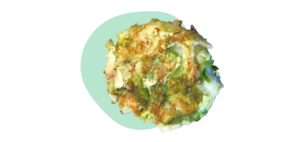 If you were to boil down British comfort food, the reduction would more than likely include bubble and squeak. 
A quintessential classic, this potato and cabbage fry up was first recorded in 1762 by an evening paper known as the St. James's Chronicle.  
Named for the sound of its ingredients cooking, bubble and squeak can quite literally be cooked up with anything, making it the perfect way to use up your Christmas leftovers. 
Roasties, nut roast, ham – you name it, you can include it. 
For the best results, mash your potatoes and combine them with leftovers to fry in small burgers until golden brown. 
Christmas leftover pie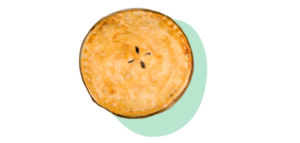 Using up your Christmas leftovers is as easy as pie – quite literally. 
From turkey, bacon and parsnip to stilton, sprout and stuffing, pies offer a great opportunity to gobble up the rest of your festive feast. 
To spare yourself slaving over dough on Boxing Day, simply combine your filling with gravy (if you have any left), pop this into a deep oven dish and cover with ready-made pastry. 
Root vegetable soup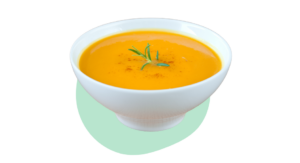 Veggies are a vital pillar of any festive dinner; that caramelised, charred flavour is arguably the best Christmas present you could ask for. 
Such saliva-inducing taste is what makes roasted roots the perfect umami base for post-Yuletide soups. 
Recommended flavour combos from BBC Good Food include ham and spiced parsnip, carrot and cumin and celeriac, hazelnut and truffle.
And it's no sweat if these don't tickle your fancy – soup is so versatile that most combinations of root vegetables will work. 
Bone broth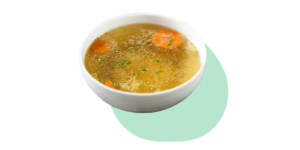 Unsure of what to do with your turkey carcass or lamb bones? Why not make a broth!
Shown to support digestion, better sleep and joint health, bone broths are a delicious means of getting the most out of your Christmas meats whilst giving you a simultaneous wellbeing boost. 
The easiest way of making broth is to reduce your roasted remains in stock with garlic, onions, carrots and herbs and simmer until you have flavourful reduction. 
Once strained, leave the broth in the fridge overnight and skim off the top layer of fat the following day. 
Salty and utterly moreish, Christmas leftover broths are ideal for making comforting dishes like ramen, pho and stews to keep the festive blues at bay. 
Turkey tagliatelle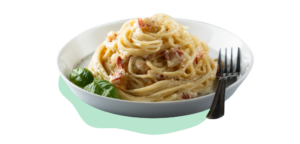 In the aftermath of Christmas dinner, other meals can seem bland and tame. 
To avoid this fate, you need something indulgent, unique and scrumptiously savoury to keep your desire for other food burning.
Turkey tagliatelle is one way to achieve this – a creamy bowl of pasta ribbons peppered with hearty chunks of roasted meat. 
Homemade bechamel sauce is the way forward with this dish, a simple sauce that can include leftover cheese from the Christmas board for additional luxury. 
Stir in your turkey and top with crispy pieces of any ham or bacon you might have lurking in the fridge for an unforgettable meal. 
Christmas leftover quesadillas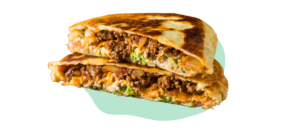 Quesadillas are seriously underrated despite being the definition of flexible comfort food. 
And when it comes to Christmas leftovers, there is nothing quicker than throwing your favourite mixture of festive ingredients into a large tortilla, topping with your desired cheese and frying until crispy. 
Perhaps a far cry from traditional Mexican quesadillas but a delicacy in their own right. 
For those following vegan and vegetarian diets, chickpeas or lentils are a tasty and healthy substitute for leftover meat. 
Sprout salad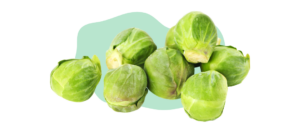 After a heavy Christmas meal, the thought of rich, fatty foods can make your stomach turn. 
Opting for something lighter will not only give your insides a rest but help you to maintain a healthy balanced diet.
One of the best additions to a festive-inspired salad is sprouts, especially if raw. 
According to nutritionist Nicola Shubrook, raw sprouts are rich in antioxidants, folate, vitamin C and carotene and could support heart health or even offer some protection against cancer. 
Chopped up with roasted veggies, quinoa, lentils and a tangy dressing, sprouts shine in a salad. 
Christmas korma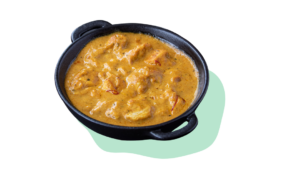 Rooted in the Mughlai cuisine of the Indian subcontinent, korma or qorma consists of a thick sauce, made by braising meat or vegetables with spices and yoghurt, water, cream or stock.
Due to their rich flavours, Christmas leftovers add a delicious twist to this traditional dish and pair well with the coconut and turmeric notes of korma. 
Roasted vegetables like butternut squash, carrots and potatoes are good matches in particular. 
If you've reached your capacity for cooking over the festive period though, you can always rely on Hey Fresto!'s succulent saffron korma instead. 
Stock up on Hey Fresto! This winter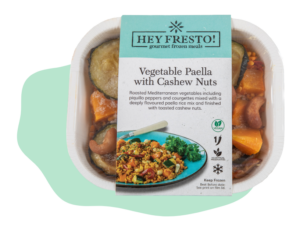 Worried about feeding the family after Christmas? 
Fill your freezer with Hey Fresto! orders to ensure no one goes hungry.