Contents 
The cost of food has increased for the fifth consecutive month with inflation jumping to 3.3% – up from 2.7% in February.
Unfortunately, food expenses will only grow further as the global supply chain continues to be impacted by the war between Russia and Ukraine.
For a large family looking to feed many mouths, the financial crisis we are experiencing can be terrifying and draining when your mind is perpetually consumed by cost.
But there are ways to ease the pressure.
From choosing cheap meals to top tips on shopping and cooking for a large family on a low budget, we explore how you can keep a crowd well fed for a very little fee.
1. One shop to save a lot
Let's start with the place where most cooking begins – the supermarket. Skilled at making you spend, supermarkets position profitable items at eye-level, hiding the cheaper goods on the shelves only toddlers really poke about in. Sparing you time and excess costs, here are some vital tips to take on your next shopping spree:
Firstly, take a list with you. It's simple but effective and allows you to shop specifically and smartly.
Compare the cost of loose veggies against packaged ones – anything which has been trimmed or prepared is usually more expensive. It is also a great means of cutting down on plastic packaging.
Possibly the easiest way of saving money for your shop is to load up on store cupboard goods and tinned foods when they are on sale. Buying in bulk once a week will also stop you accumulating costs from shopping on multiple days a week.
Stop buying what you don't need. Whilst we all need to indulge in our sweet and savoury favourites now and again, it is just as important to lower your consumption of crisps, chocolate and caramel ice cream – for your health and bank balance in equal measure.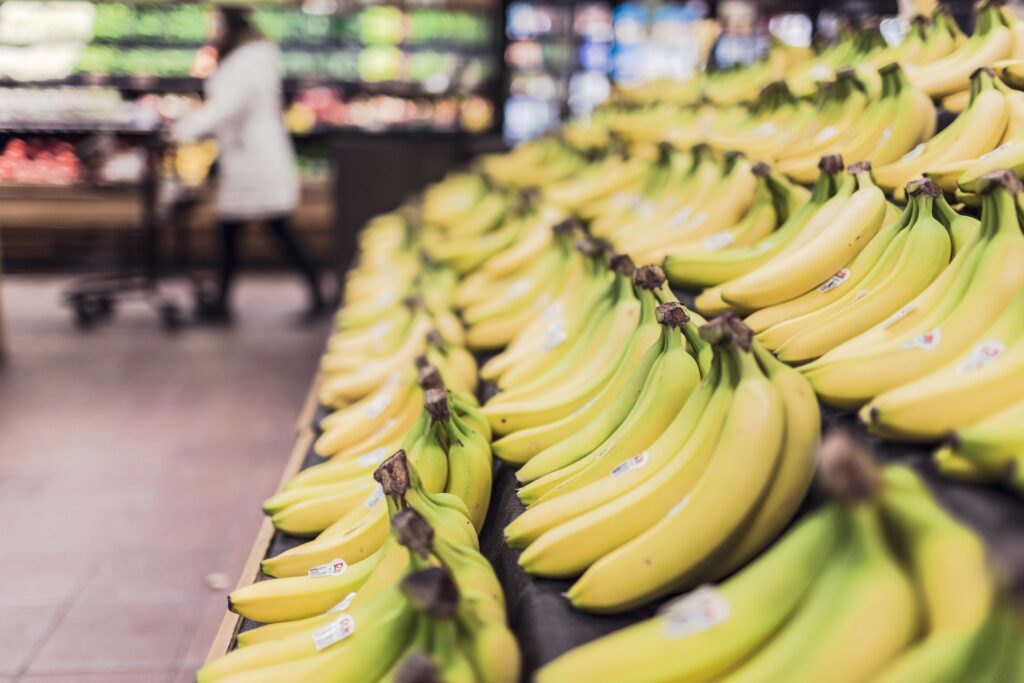 2. Staple saviours: soups, stews and slow cooked suppers
Note to self: batch-cooking is incredible at saving your funds; soups, stews and slow cooking in particular are ideal contenders. Hearty and filling, these economical meals for large families are excellent if you are stuck for something speedy and scrumptious. Here's why:
Soups are a fab means of clearing out your fridge leftovers – there are so many budget soup recipes on the internet that you will be able to concoct something from nothing.
The bases of most soups, stews and slow cooked suppers are largely made of cheap products like stock cubes, tinned tomatoes, onions and water.
Portions can be refrigerated or frozen and only take minutes to reheat after long days at work and school.
Such money-saving meals are an excellent way to easily cut down on your meat intake.
3. Frozen is your friend 
There is no doubt about it, frozen meals are convenient, easy and massively reduce your food waste. Look no further for why frozen food could spare you time on the clock and money in your account.
$1 trillion worth of food is wasted annually across the world. Keeping your meals fresh and nutritious for far longer than a fridge can, the freezer is an economic haven which will save you from throwing away those unrecognisably mouldy vegetables.
Bulk buy your frozen meals online. At Hey Fresto!, we offer bundles of frozen main meals which can be served with shop-bought rice, flatbreads and more – these products cost very little, keep for months and save busy people and working parents so much time in the kitchen!
Freeze your bread – if you have never done this before then you should begin now. It will last you ages and is easily heated to its original state or toasted.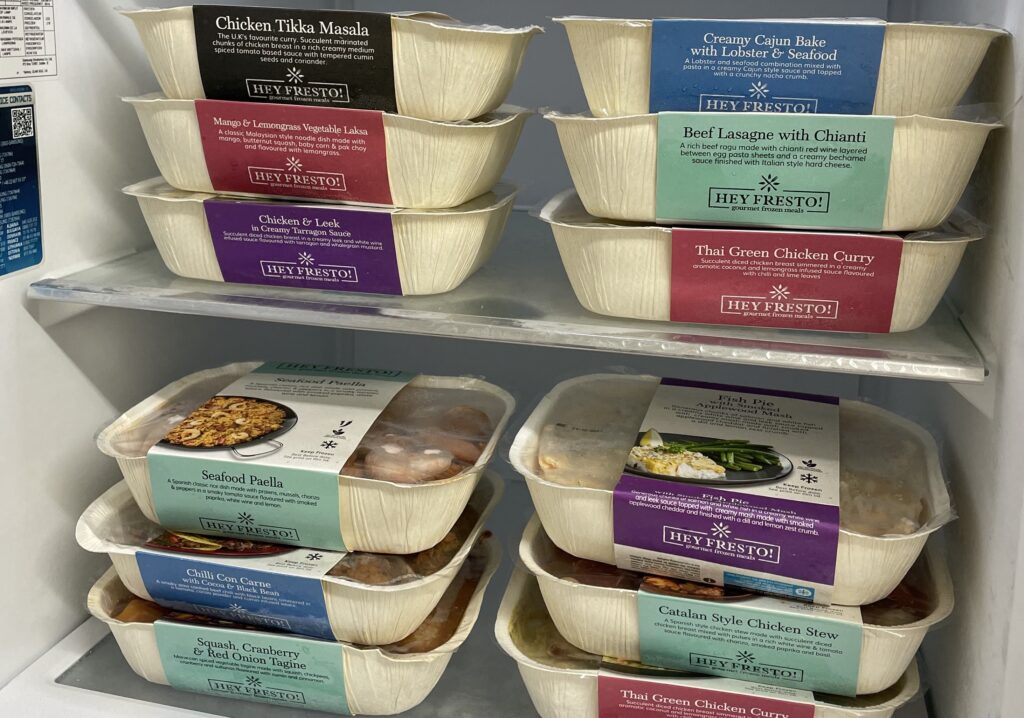 4. Choose dried pulses and beans over tinned 
Whilst tinned foods are relatively cheap and cheerful, it is still much more cost-effective to buy dried versions of the same product. Dried pulses and beans will:
Last longer than tinned pulses and beans.
Provide triple or more of the produce.
Contain the same degree of nutrients as the canned variety.
Provide large families with a cheaper, leaner source of protein.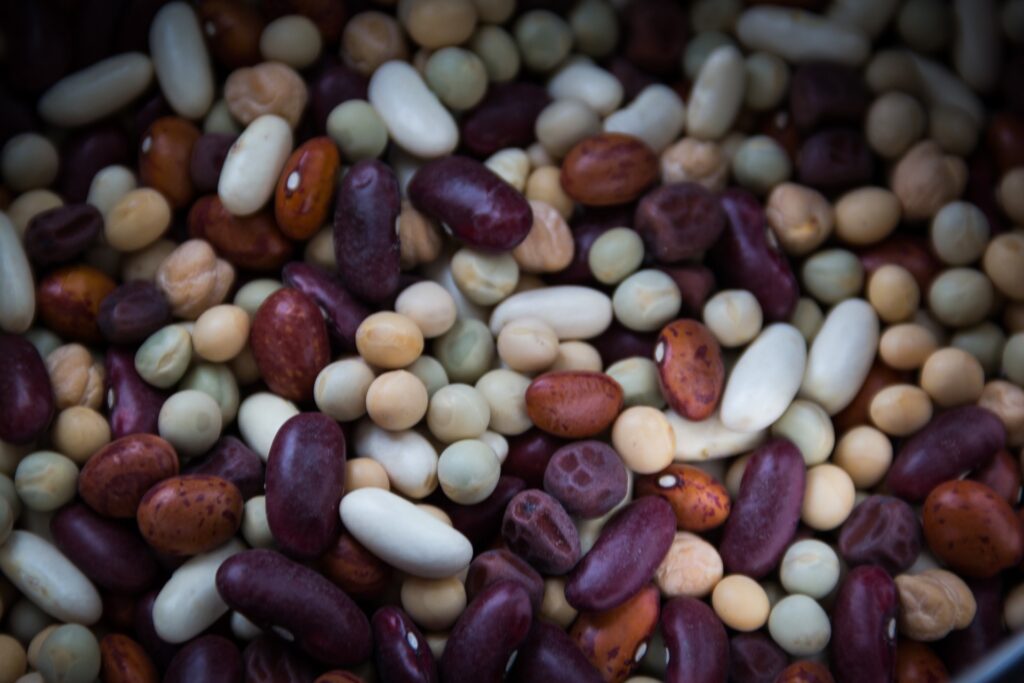 5. Eat vegan or vegetarian 
Meat, fish and egg prices are among the most costly goods at the moment alongside coffee, low fat milk and fruit. Here are a few reasons why vegan and vegetarian meals should be on your teatime radar:
There are a wealth of vegetarian and vegan recipes on the internet which will minimise your meat and fish spends. Not only are plant-based meals generally healthier for you, they are a more cost-effective means of cooking up multiple portions of nutritious family food.
Vegan and vegetarian leftovers last longer in your fridge – particularly those which don't contain dairy produce.
On the whole, vegetables and plant proteins take less time to cook than meat and will reduce your time spent in the kitchen.