Contents
Feasts are a central part of the Chinese New Year festivities. 
From dumplings and baked sunflower seeds to steamed fish and chicken, food has long been a means of bringing families together to celebrate the dawn of a new calendar. 
This year is the year of the rabbit, a symbol of peace, prosperity and longevity – the perfect representation of what great food should provide. 
If you're looking to tuck into some delicious, Chinese New Year traditions, look no further than the menu of Chinese New Year traditional food below. 
Jiaozi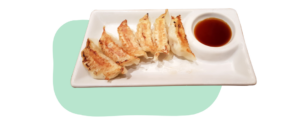 Small, delicate and filled full of flavour, jiaozi is a type of dumpling which is commonly consumed in the Chinese New Year holiday.
Estimated to have first been cooked up during China's Eastern Han dynasty, jiaozi are said to have been invented by the great practitioner Zhang Zhongjing to treat frostbitten ears. 
Approximately two thousand years later, the dumplings are less a medical remedy and more a tasty symbol of reunion and prosperity. 
During the new year break, jiaozi also forms part of a practice whereby a gold coin is placed inside one dumpling for a lucky person to find. 
Spring rolls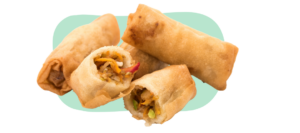 Packed full of ground meat and/or crisp vegetables, spring rolls are both infamous party food staple and Chinese New Year classic.
Variations of these irresistible nibbles vary across different parts of Asia, but Chinese spring rolls tend to be made with a pancake or pastry and filled with new spring vegetables before being pan-fried or deep-fried. 
During Chinese New Year, spring rolls typically represent wealth and prosperity and are consumed to bring good fortune in the future, a practice which is tied to the saying hwung-Jin wan-lyang – a ton of gold.
Longevity noodles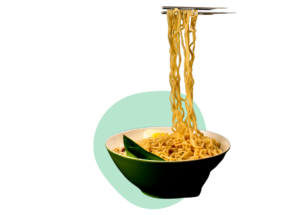 Another custom which has become commonplace at Chinese New Year is for people to eat longevity noodles to encourage a long life.
This particular tradition, which requires consumers to eat each noodle whole, is estimated to have begun in the Han Dynasty when Emperor Wu told his ministers that having a long face would lead to the individual having a long life. 
Unable to change his face shape, the emperor allegedly began eating long noodles because the Chinese word for noodle sounds similar to the word for face. 
Most types of noodle will suffice if you want to try out this tradition – the longer noodle the better!
Nián gāo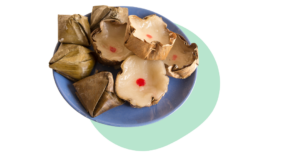 One particular food specialty which has become synonymous with Chinese New Year is a sticky rice cake called nián gāo.
Made from glutinous or yellow rice, the cakes can be sweet or savoury and can include lard, sugar, rose petals, hibiscus, mint or osthmanthus. 
According to the official Chinese New Year website, variations of this dish differ across China from the steamed nián gāo often eaten in Hebei to the deep fried nián gāo filled with red bean paste and mashed jujube consumed in Shanxi. 
Fa gao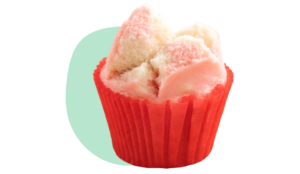 Fa gao, also known as fortune cake, prosperity cake and 發糕 in traditional Chinese, is a small cupcake made of flour, yeast and sugar.
The cakes are very popular during the Lunar New Year and are served as ceremonial offerings to honour ancestors.
Delicate, fluffy and downright delicious, fa gao is a go to when planning a Chinese New Year feast. 
Celebrate Chinese New Year with Hey Fresto!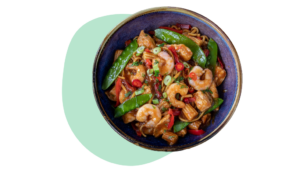 Not had time to celebrate Chinese New Year yet?
Why not try our chicken and prawn chow mein, complete with a moreish soy and oyster sauce. 
And if that's made your mouth water, you should definitely try our sweet chilli chicken in a sticky plum sauce which is infused with ginger and hoisin.