Contents 
In the words of renowned Italian chef, Massimo Bottura, "cooking is an act of love". 
It's a practice which is universally used to demonstrate affection and reinforce our connection with the people we cherish.
And whilst all cuisines are worthy of a place at the Valentine's dinner table, nothing quite articulates love and romance like Italian food. 
Perhaps it's the enchanting culture or the wonderful sense of indulgence gained from tucking into a rich bowl of tortellini. 
With the national day of chocolate hearts and last-minute dates just around the corner, find out why you should consider celebrating Valentine's Day with Italian food. 
Valentine's Day has Italian roots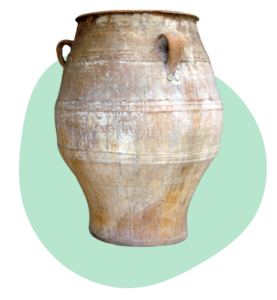 Early poems by Geoffrey Chaucer and his contemporaries were among the first to link St Valentine's with Italy's Lupercalia festival, an event which celebrated fertility and was dedicated to the Roman god of agriculture, Faucus. 
Held on February 15th, the Ancient Roman festival would see the names of young women put into an urn for young bachelors to pick out and be paired with for a year. 
The influence of Lupercalia on our modern St Valentine's Day is yet to be proven though. 
The more reliable origin story is that of Saint Valentine, a 3rd-century Italian clergyman who was martyred on February 14th AD 269 for marrying Christian couples in secret.  
The saint has since become synonymous with love, a figure whose death has evolved into Valentinian celebrations across the city of Terni where he was born. 
What better way to participate in Valentine's Day than honouring the eponymous saint by eating his native cuisine? 
Italian cuisine is the king of aphrodisiacs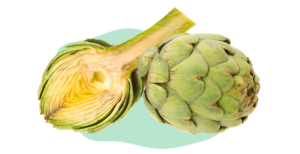 Searching for Valentine's menu ideas to set a romantic mood? 
Look no further than Italian food which, as a Mediterranean cuisine, is host to a bounty of aphrodisiac ingredients. 
Examples include artichokes, asparagus, basil and almonds, the likes of which have been shown to improve sexual performance by supporting nerve function and helping the flow of blood and hormones through the body. 
Named after the goddess of love, Aphrodite, aphrodisiacs are also thought to make consumers feel good because of the effect they have upon the senses too. 
This alone is an excuse to eat more pesto! 
Italians show love with food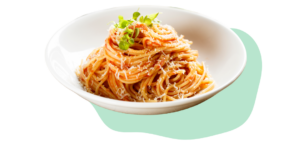 Food is the bread and butter of Italian culture. Meals cooked with care and love are the way people demonstrate affection for their families and the people close to them. 
Sharing food is a custom which is deeply connected to the history of Catholic Italy and one enjoyed at home as well as in restaurants and eateries.  
According to Italian chef Fabio Parasecoli, the tradition is so embedded that close friends and family will often drop by unannounced or on short notice to partake in meals – an indication of the close social relationships which exist in Italian culture.  
Romantic tales love Italy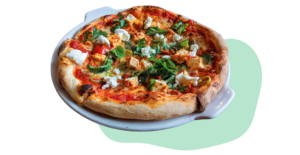 From Renaissance literature to modern films and TV, Italy and its food have frequently been used as a metaphor for love. 
Shakespeare himself was a fan of this symbolism, penning Verona, Venice and Rome as the settings for three of his greatest romantic tragedies – Romeo and Juliet, Othello and Anthony and Cleopatra.
Fast forward 400 years and you'll find the same use of Italy as an emblem of amore in modern films too.
Lady and the Tramp is the first that springs to mind, followed by Eat, Pray, Love's presentation of pizza, prosciutto and pasta as a gateway to self love for the protagonist. 
And if the endings of these films are anything to go by, choosing Italian food for your Valentine's Day meal bodes well for a romantic success.
Celebrate Valentine's Day with Hey Fresto!'s Italian range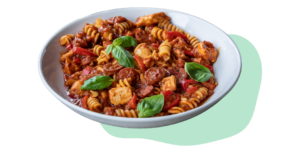 If you're tempted to indulge in Italian food this Valentine's, Hey Fresto! has got you covered. 
For those of you who love rich, meaty dishes, we'd strongly recommend our beef lasagne or our chicken and chorizo arrabbiata pasta, both of which pair perfectly with a large glass of red. 
Vegetarian pasta lovers will equally devour our spinach and ricotta cannelloni, topped with irresistible Regato cheese and a creamy bechamel. 
Order your date night specials now by heading to our Mediterranean meal selection!