Pairing frozen meals with delicious drinks can help you to get that restaurant experience in the comfort of your own home. Whether you are entertaining friends or planning a special dinner for a loved one, serving the right drinks with your meal can make a world of difference.
Knowing which flavours compliment each other perfectly and which dishes go best with a bottle of wine will help you to get the most out of your frozen gourmet meals. We've got the scrumptious food sorted, so all you have to do is have the drinks ready to go!
Here is everything you need to know about pairing drinks with your meals.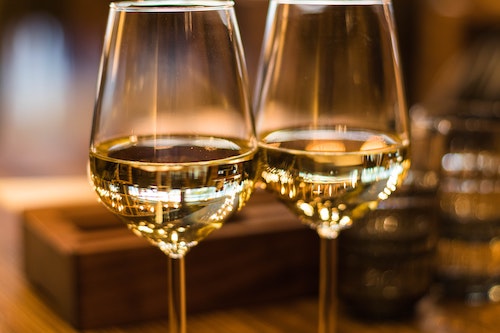 Serve Acidic Drinks With Seafood
Drinks that are acidic, with tones of lemon or lime, can bring out the flavours of seafood effortlessly. Either alcoholic or not, acid helps to refresh the palette, just like squeezing lemon over a dish does. Pinot Grigio or a zesty sauvignon will go perfectly with almost any seafood dish, such as our Fish Pie with Smoked Applewood Mash.
Rich meals with creamy sauces can also go well with acidic drinks; for example, Chicken and Leek in Creamy Tarragon Sauce will blend superbly with a citrus cocktail such as a Mojito.

Pair Spices With Beer
If you are serving up a spicy dish, then you want to pair it with a low-alcohol option such as beer. The higher the alcohol percentage in a drink, the spicier a food will taste, which can be overpowering for many.
A cold lager will cool the palette when dining on a spicy frozen meals such as our Garlic Chilli Beef Madras. The fiery curry sauce can be offset by the cool beer, making the ideal pairing for dinner at home.

Mix Sweet And Salty
A touch of sweetness in your beverage can go a long way when paired with a salty meal. Choose a glass of dry Riesling or a rum and coke alongside a salty main meal for something ultra-satisfying. This is one of the reasons the classic combo of milkshake and fries works so well, so keep that in mind when choosing drinks for your meals.
We recommend our Chicken and Prawn Chow Mein served with a sweet gin and tonic.

Blend Tannins With High-Fat Foods
When we think of tannins in drinks, we often go straight to deep red wine such as a Cabernet or Sangiovese. But it isn't just red wine that is high in tannins; in fact, non-alcoholic favourites such as tea, cranberry and pomegranate juice all have a high tannin content. Tannins pair perfectly with foods that are naturally fatty, like steak and duck.
Our Beef Rendang goes beautifully with a large glass of red wine and is the perfect option for an at-home date night.
Our frozen gourmet meals are designed so you can enjoy restaurant-quality food from the comfort of your home. Perfectly pair them with the right drinks for the very best experience. Buy your favourite frozen gourmet meals online now.
If you are unsure on frozen ready meals, consider reading our blog on how to make frozen ready meals work for you.